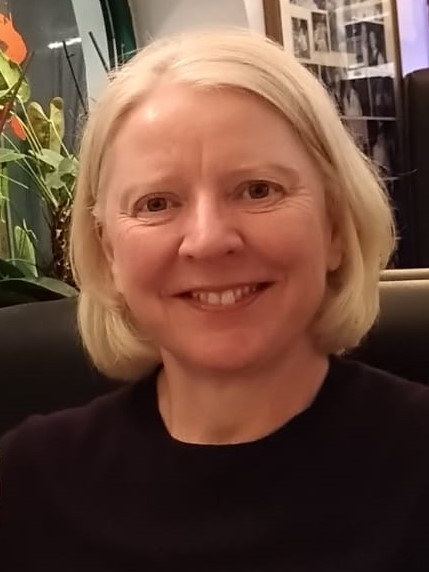 I am a psychotherapist, specialising in Cognitive Behavioural Therapy (CBT), Compassion Focused Therapy (CFT) and Eye Movement Desensitisation and Reprocessing (EMDR). I am also a lecturer in counselling and psychotherapy at the University of Salford.
I provide individual and group psychotherapy, bespoke professional training, supervision, consultation and workshops. I work with a variety of organisations who are passionate about offering supportive workplace environments that enhance staff wellbeing.
My research explores the impact Compassionate Mind Training has on people working in the helping professions and on people who have experienced trauma. I provide workshops regarding mental health, compassion and wellbeing for The NHS and a variety of organisations and charities. My research has been presented worldwide.
I am co-author of the bestselling books The Kindness Workbook (Dr Elaine Beaumont & Dr Mary Welford) and The Compassionate Mind Workbook (Dr Chris Irons & Dr Elaine Beaumont), and The Self-Compassion App.
Therapy is available for individuals of all ages, couples, families and groups. 
Cognitive Behavioural Therapy, Compassion Focused Therapy and Eye Movement Desensitisation and Reprocessing can help individuals with various mental health needs including: –
Depression 
Anxiety
Post-Traumatic Stress Disorder
Obsessive-Compulsive Disorder
Body Dysmorphic Disorder
Addictions
Domestic Abuse
Anger Management
Self Esteem
Phobias
Eating Disorders
Panic
Grief/Loss
Agoraphobia 
Low Confidence
Relationship Problems
Health Anxiety
Chronic Fatigue 
Stress
Experience and Qualifications
I work with a variety of individuals with psychological disorders. I have worked as a psychotherapist at Anxiety UK, The Priory Hospital and as a Counsellor in local colleges in the Salford and Bolton area. I provide therapy for military veterans, emergency service personnel including Greater Manchester Fire and Rescue Service. I am a lecturer in the Counselling and Psychotherapy department at the University of Salford. 
My work involves providing therapy for individuals and groups who suffer with a variety of psychological problems, such as depression, anxiety, health anxiety, agoraphobia, obsessive-compulsive disorder, specific phobias, post-traumatic stress disorder and eating disorders. 
My academic and research interests focus on therapeutic interventions for trauma, compassion in healthcare, knowledge, theory and practice of counselling and psychotherapy, mental health provision, and the importance of practitioner self-care. 
Qualifications
PhD, MSc Psychotherapy and Counselling, BSc Hons (First Class) Psychology, Advanced Diploma in Cognitive-Behavioural Psychotherapy, Diploma in Hypno-Psychotherapy, Advanced Certificate in Hypnotherapy, Post Graduate Certificate in Education and Level One, Intermediate and Level Two in EMDR Therapy